PaizoCon 2020--Now Online!
Normally, I would have spent the last weekend chillin' with my peeps in Seattle, enjoying Hawaiian barbecue and far too much coffee. But this week, I'm gonna be doin' all of that..online.
☆*✲゚*。)O( 。*゚✲*☆
What does this mean? It means ALL ART ALL THE TIME, 'cause that's what I usually do at the show (while manning my vendor hall table). Now it will be on my Twitch channel, and you can pop in and ask me all sorts of questions while I work. Ask me about my works-in-progress, and if y'all ask nice, I'll talk about a handy RPG-focused Discord bot that I'm working on. (If you've been a fan of my works for years, you'll recall a site called DMTools.org that provided a lot of tools for D&D 3.5.) If you like my work, please support me on Patreon—anything you contribute goes to keeping my bills paid, food on the table, aaaaaaaaaaaaaaand—
Paying tuition and student loans. It's been a long time coming, and there's been a few mis-starts over the years, but I am going back to school, full time, to become an art teacher. I was fortunate enough to have a series of excellent art teachers when I was younger, and I want to be able to pass that along. 'Cause there are a lot of bad art teacher horror stories out there, and woof. I want to be able to change that, even in my own small way.
Through midnight on June 1st, you can take 10% off any order on my store with PAIZOCON2020—you can only use it once, though, so choose carefully! Check out the official PaizoCon schedule, and you can watch the fun through the Paizo Twitch channel.
Stay safe and healthy, y'all!
New Works
I have a lot (a lot, a lot, a lot) of my original art up for sale now, and I keep finding more. Please help me de-clutter my studio.
Art Supply of the Week: T'GAAL Angle Adjustable Pencil Sharpener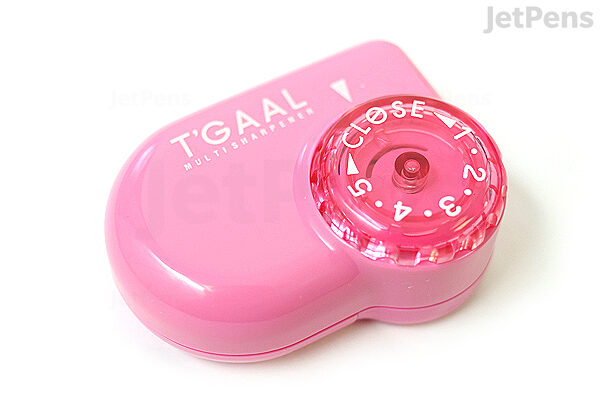 This sat in my shopping cart for the *longest* time before I actually bought it, and now it's my preferred pencil sharpener for colored pencils. If you, like me, shudder to think of an electronic pencil sharpener chewing up your precious Caran d'Ache pencils, this is the sharpener for you.
What I'm Playing
An obscene amount of RimWorld. Or Animal Crossing: New Horizons.